Vanuatu's Havannah Harbour, is one of those idyllic, dreamy locations that seems almost handpicked for luxury.

With panoramic harbour views, coral reefs and protected tropical marine life this is the perfect backdrop for the beautiful and generously appointed villas that make up The Frangipani Beach Pavilions Luxury Resort Villas.
Expressions of Interest to develop this stunning property are now being taken. This stunning "Oasis" when completed will include Eight (8) Villas (Strata Titled) - 4 Bedrooms + 4 Bathrooms.
Expressions of Interest Opportunity Available
Leading Architectural Firm with Tropical Architecture Expertise
International Landscape Architects
Branding and Management Rights Opportunity
4 Bedroom + 4 Bathroom Luxurious Airconditioned Villas
  (With External Staircases To Top Floor)
Tapas Bar / Café (Licensed) / Italian Pizzeria /
  The Mackwoods Tea House / Vittoria Coffee Boutique
  In Villa 8 (Ground Floor) Presently Under Expression Of Interest
25klms to the CBD of Port Vila
When completed The Frangipani Beach Pavilions Luxury Resort Villas will be perfectly located on an exclusive waterfront property. This gated, secure resort will embody an ambience that is elegant, laid back and secluded providing the ultimate hideaway to relax, rejuvenate and celebrate.
Expressions of Interest are now invited…
All Enquiries Email sales@vanuaturesort.com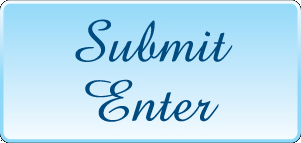 Enquiries Chris Kogler


AAPI Certified Practising Valuer - HOTELS / RESORTS - AUSTRALIA & NEW ZEALAND




~ GOLD COAST | QUEENSLAND | AUSTRALIA ~


Mobile: 0418 753 436 | Int: Mob: + 61 4 1875 3436

Chris Kogler

www.vanuatuhotelresort.com
www.jewelinthesouthpacific.com
www.luxuryresortvanuatu.com
www.frangipanivanuatu.com
www.vanuaturesort.com
www.havannahharbourvanuatu.com